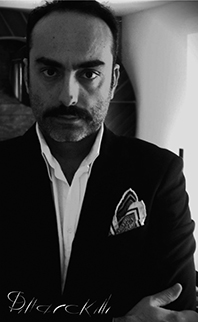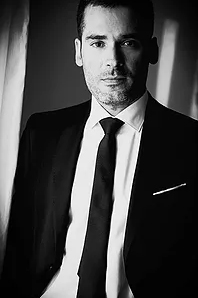 Cassandra Cucine is a company that designs and manufactures innovative, exclusive kitchen furniture systems. We are proud to be the world's first creators of curved kitchens in front view, while others' are arched in plan view. The novelty of the design lies in the additional fact that the entire kitchen, including the hanging cabinets, are freestanding.
The design was perceived and developed by the founder and partner of Cassandra Cucine, Industrial Engineer, George Pittarokilis, www.pittarokilis.gr, whose belief and passion is an integrated change in form based in a free spirited attitude towards living.

"Why should people take as a given fact that kitchen must be made of square boxes? Many of us would like to experiment and implement a different way of storing and processing in order to make everyday's life more fascinating and creative".
George is the man behind each kitchen. He personally adjusts the curvy shape in various floorplans and puts his personal attention to reach the absolute exclusivity.
The implementation of a masterpiece of furniture demands the creator's personal contact with the decision maker of each project whether he is an interior designer, an architect, a contractor, or a private owner.
The other part of the head team, co partner and Industrial Engineer as well, Constantine Dinis is the person who keeps such a relation with all these daring minds. Differentiation is his passion - in every aspect of our every day life -whether it's about a kitchen brass door or a pair of stone cufflinks.
Both George and Constantine are travelling in all the world, along with the technical team to support installations and meet personally people that share a common vision:
"
Exclusivity unlike anything else seen before."
Since 2014 the company collaborates for the manufacturing and the distribution with 'Proteas' one of the largest and leading manufacturers in Greece.